Disinfecting Services
Helpline : +267 3930146
DISINFECTING
AND WIPE-DOWN SERVICES
Apart from pest control measures, microbial control may also be necessary to prevent the spread of infectious diseases following an infestation. disinfecting services targets pathogens and harmful bacteria left behind by flies, cockroaches, and rodents, and ensure a clean and hygienic environment. 
At The Specialists, we provide a distinctive fogging service for disinfecting areas that may have been infested by pests. With advanced fogging equipment and techniques, we can disinfect even the most hard-to-reach places from the floor to the ceiling. 
WHY CHOOSE
PEST CONTROL & DISINFECTING SERVICES
FROM THE SPECIALISTS?

Experience in effective and reliable disinfecting services since 1978

We only use environmentally safe products

Health and safety is our highest priority

Our technicians are registered with the Department of Agriculture in the field of fumigation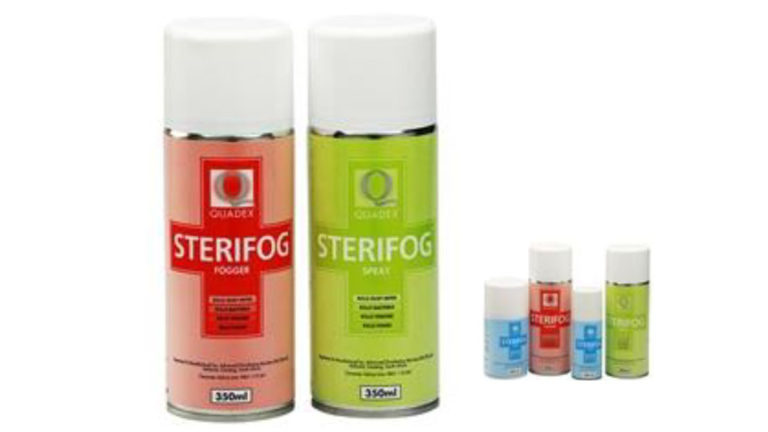 We use SABS-approved disinfectants that eliminate a broad spectrum of microscopic organisms, including dust mites, bacteria, viruses, mildew, algae, and fungi.
Our advanced fogging service ensures that even the hardest-to-reach areas affected by pests are thoroughly disinfected. This process is efficient and quick, with minimal disruptions to your operations.
Disinfecting services that eliminate surface pathogens and gives complete peace of mind!
"I have been using pest control for a number of years now and am extremely satisfied with your service. I am also very impressed by your persistence in trying to reach me when treatments are due. Well done and keep up the good work"
"Pest Control Specialists have successfully implemented an ADVANCED TERMITE MANAGEMENT SYSTEM in gaining full control of a very serious termite attack on the ORAPA HOUSE HIGH RISE BUILDING, that falls under The Office of The President." Continue Reading>>