Wasp Removal
Helpline : +267 393 0146
Wasps are very unwanted because a wasp sting can be very painful, and some people can have a severe allergic reaction to their sting. They can be difficult to control once they have established a nest on your property, so it is crucial to prevent them from establishing a nest by using a wasp removal treatment. Wasps will defend their nests very aggressively so trying to remove a nest can be a very dangerous task, so it is advisable that if you have a wasp infestation, to contact your local Pest Control Specialists branch for professional assistance.
What makes our
Wasp Control
Treatment stand out?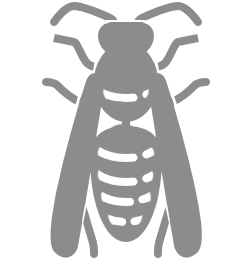 Since 1978, we have been providing effective solutions for wasp infestations.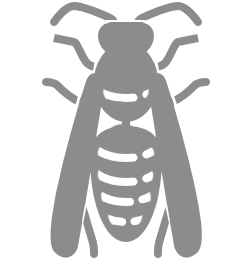 We use environmentally safe treatments for wasp control.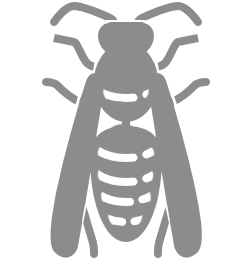 We provide a highly effective treatment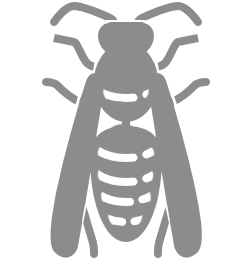 Ensuring safety is our topmost priority.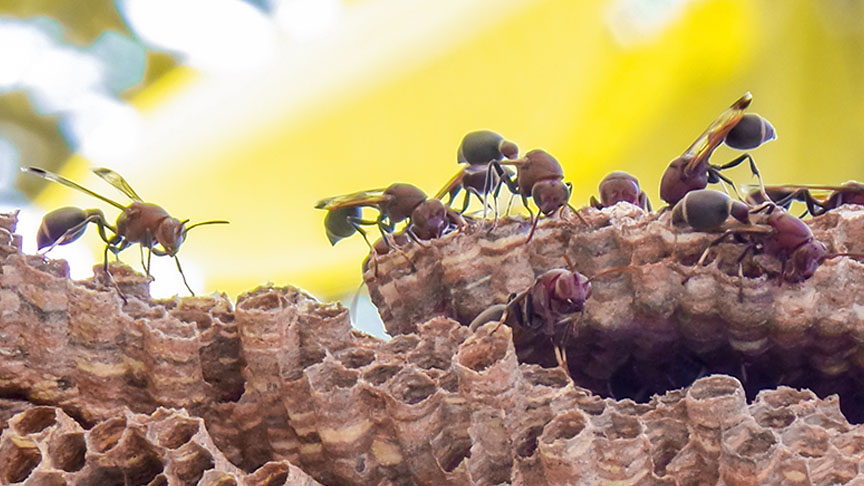 Our experienced technicians will evaluate the gravity of the problem before using environmentally friendly pest control methods to carefully and safely treat wasp nests.
We assist you in establishing long-lasting and effective wasp removal for peace of mind when it comes to bee and wasp problems in the future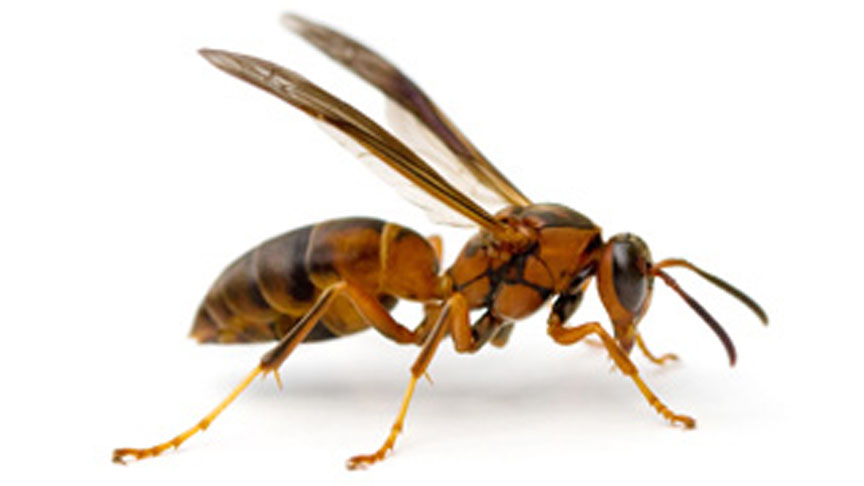 We offer clever and environmentally safe solutions that are specifically designed to remove wasp nests from both residential and commercial properties.
How To Prevent
Wasps From Nesting
On Your Property:

Stinging insects like making their nests in shaded and protected areas, so make sure you seal open spaces on trees and hollow areas in your roof.
Fasten bin lids and make sure that compost piles and food left outdoors are covered or removed.

Seal any points of entry like windows and doors to prevent stinging insects from getting into your office and home.
If you spot stinging insect nests, stay away from them and try to not swat away any insect that comes close to you.
"I have been using pest control for a number of years now and am extremely satisfied with your service. I am also very impressed by your persistence in trying to reach me when treatments are due. Well done and keep up the good work"
"Pest Control Specialists have successfully implemented an ADVANCED TERMITE MANAGEMENT SYSTEM in gaining full control of a very serious termite attack on the ORAPA HOUSE HIGH RISE BUILDING, that falls under The Office of The President." Continue Reading>>