Food Safety
Helpline : +267 393 0146
Does your business produce, process, manufacture, package, store, distribute, sell, prepare or sell food?
Inadequate sanitation in food preparation areas, untrained personnel, and negligence contribute to a significant number of food-borne illness cases in commercial establishments each year. Failure to implement and uphold stringent food hygiene measures puts the well-being of your staff, customers and your entire business at risk. Effective control of pathogens and other contaminants that can compromise food safety is of utmost importance. To safeguard against food-borne illnesses it's very important to handle, prepare, and store all food items correctly.
To ensure this, it is imperative to entrust the professional maintenance of your kitchen cleanliness to experts in food hygiene. Our cleaning procedures involve the use of food-safe chemicals, and our technicians undergo comprehensive training in the best practices of food hygiene.
Why use the Specialists for your
Food Safety Pest Management
Needs?

We are a recommended and trusted provider of food safety pest management since 1978.

All our branches are owned by a committed Franchisee, which thus means that you will receive 'gold-standard service' from a dedicated business owner.

We only employ technicians who have been registered or certified by the appropriate authorities.

We understand the importance of maintaining a pest-free environment in the food industry, and we have designed our pest control system to comply with all HACCP criteria. This ensures that our services will pass any food safety audits and help prevent any potential infestation issues.
Our cleaning technicians undergo extensive training by industry experts to ensure that they deliver effective and professional results. They are skilled at providing food safety services, without causing disruptions to your operations.
We understand that every client's food safety needs are unique. Therefore, we will perform a comprehensive inspection of your premises and design a professional cleaning and safety management program that is tailored to your specific needs and requirements.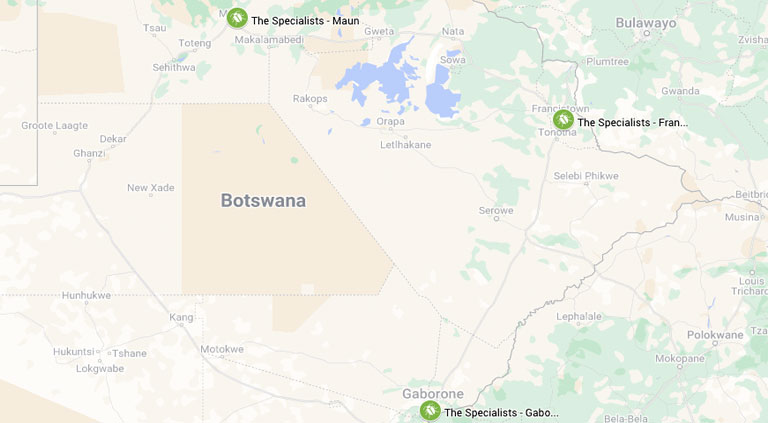 We have a nationwide presence, which enables us to provide expert food safety solutions in all regions, no matter where you are located.
"I have been using pest control for a number of years now and am extremely satisfied with your service. I am also very impressed by your persistence in trying to reach me when treatments are due. Well done and keep up the good work"
"Pest Control Specialists have successfully implemented an ADVANCED TERMITE MANAGEMENT SYSTEM in gaining full control of a very serious termite attack on the ORAPA HOUSE HIGH RISE BUILDING, that falls under The Office of The President." Continue Reading>>